Martin Logan
Renaissance ESL 15A
A Masterpiece of Design & Engineering
The pièce de résistance is the integration of MartinLogan's award-winning 15-inch wide Curvilinear Line Source (CLS™) XStat™ electrostatic (ESL) transducer with its robust woofer section, the revolutionary melding of design and engineering.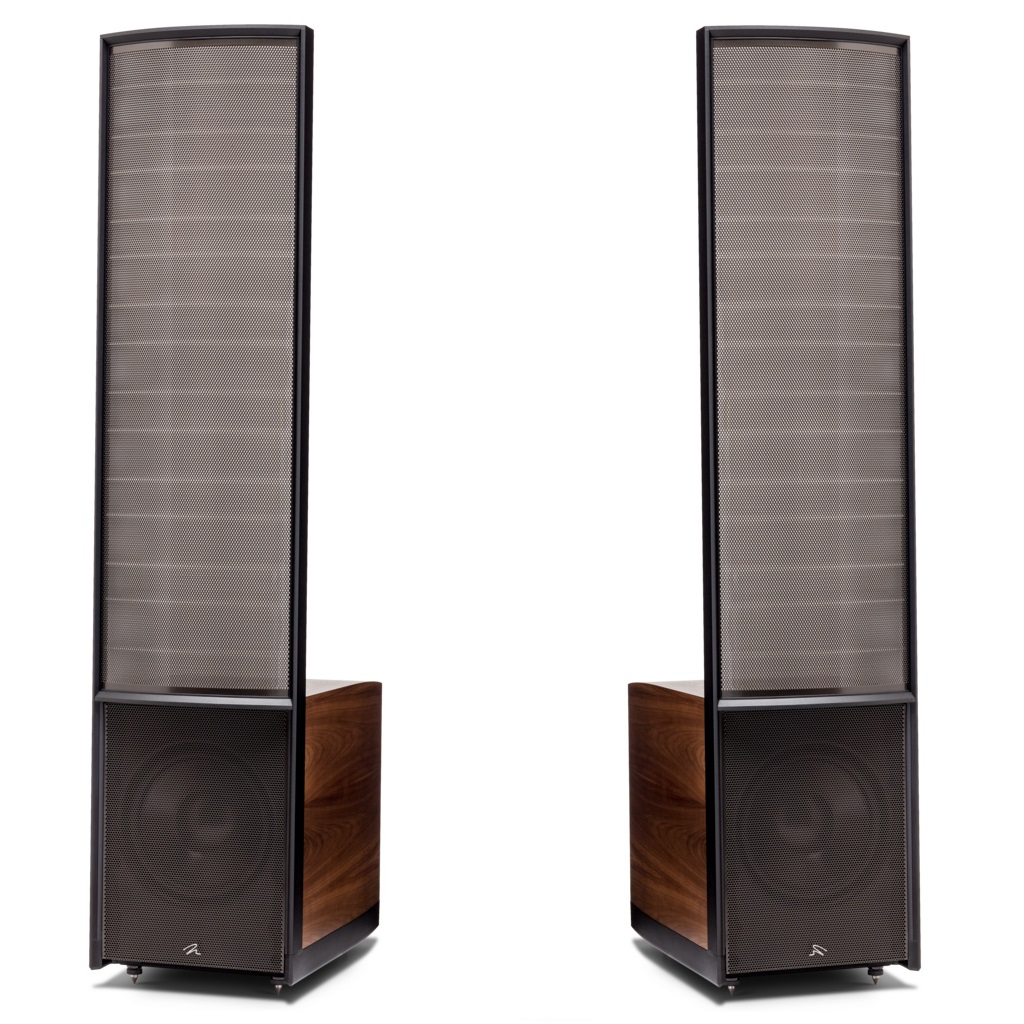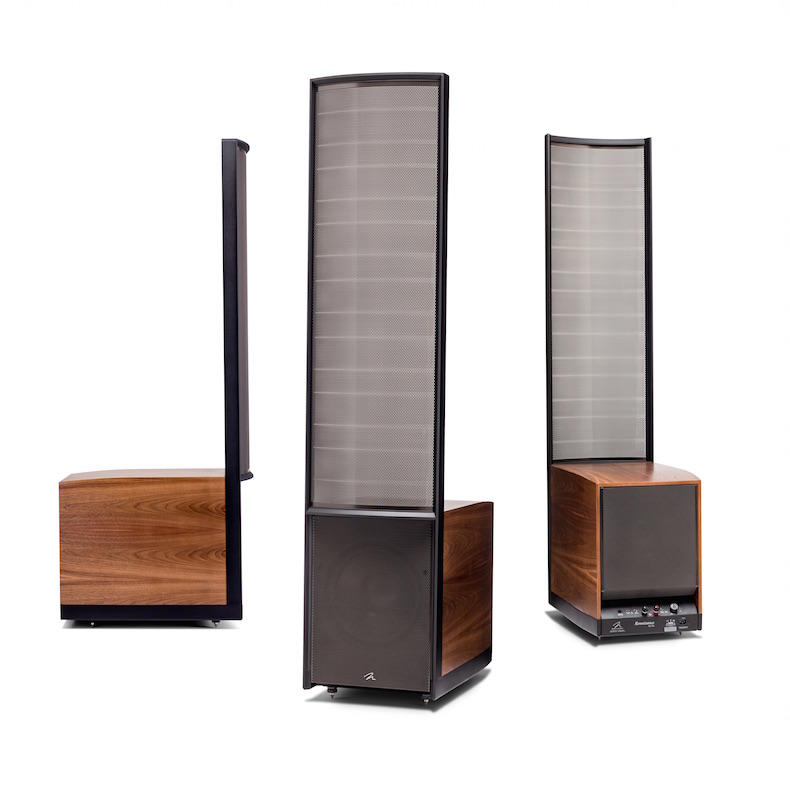 Frequency Response
22–21,000 Hz ±3dB
Horizontal Dispersion
30°
Vertical Dispersion
46" (116.9cm) line source
High Frequency Transducer
XStat™ CLS™ electrostatic transducer
Panel Dimensions
46" x 15" (117 x 38cm)
Radiating Area
690 in² (4,446 cm² )
Low Frequency Transducer
Two 12" (30.5 cm) PoweredForce Forward™ woofers with cast basket, high excursion, rigid aluminium cone and extended throw drive assembly, non-resonance asymmetrical chamber format.
Room Correction (Bass Section)
Anthem Room Correction (ARC™) ready (Sold Separately)
Amplifier
Woofer: 2 x 500 watts/channel (4 ohms), 2 x 1,000 watts peak
Sensitivity
92 dB/2.83 volts/meter
Impedance
4 Ohms, 0.5 at 20kHz Compatible with 4, 6, or 8 Ohm rated amplifiers.
Recommended Amplifier Power
20—700 watts per channel
Crossover Frequency
300Hz
Components
Custom-wound audio transformer, air core coils, polypropylene capacitors. 24-bit DSP based preamplifier (used with woofer amplifier).
Audio Controls
Bass: ±10 dB under 75 Hz
Mid-Bass: –2 dB, 0 db, +2 db
Light: On, Dim, Off
ARC™ Room EQ: On, Off
Lighting
LED intensity control: on, dim, off
Signal Inputs
WBT-0703Cu nextgen™ 5-way binding posts feature a filigree signal conductor made from gold plated, nickel free, non- ferromagnetic, pure copper for high conductivity and fully insulated. Free from eddy current effects.
Inputs
AC Power, RJ45 (for ARC), mini USB (for ARC)
Power Draw
Idle: < 0.5W/channel
Max: 900W/channel
Weight
140 lbs. (63.5 kg)
Dimensions
69.8" x 15.75" x 28.9 "
(177.3cm x 40cm x 63.3cm)
For more information  visit the manufacturer's website by following the link here - Martin Logan Renaissance ESL 15A